Elusive Good Weather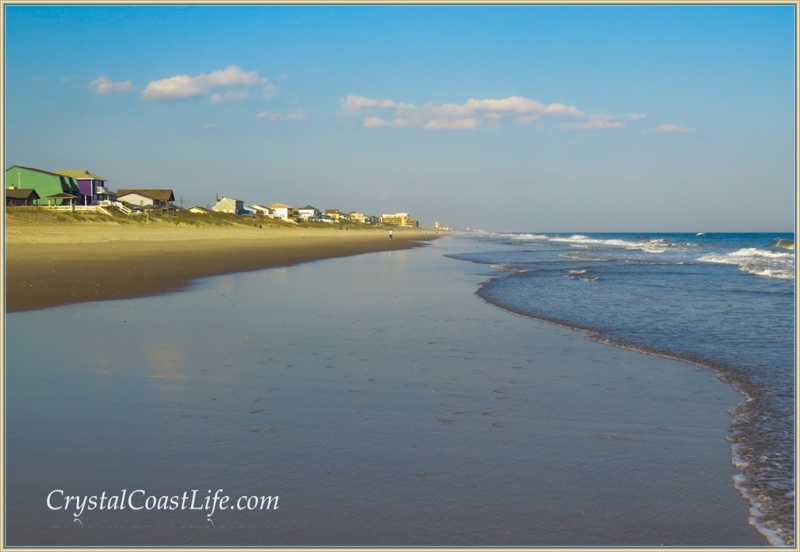 Weather is a funny thing. It is often exactly what makes a place seem so great. Then there are times like a long cold spell in the winter that make even the most scenic place uninviting and bleak. Rain can be even worse than cold because just a few miles can mean the difference between being soaking wet or being sunny and dry.
Wet weather has kept our yards green and long during the warm mid-summer of 2018. However, the almost twenty inches of rain from mid-July to mid-August certainly does not qualify 2018 as the wettest year that we have faced in our over twelve years on the coast. That crown belongs to 2015. All the rain that fell in western Carteret County during the summer of 2015 came close to swamping us and making even our piece of paradise a soggy spot better suited to crowing rice than tomatoes. The one thing that helped us mentally was that even at our wettest there were others in far worse shape.
It is an understatement to say that we had a lot of rain in the summer of 2015. At our dock three miles up the White Oak River, I recorded 27.4 inches in June, July and August.
In spite of all the rain, everyone I talked to enjoyed the summer weather. It was warm at times and there was some wet weather, but there was no stretch of depressing weather. It was a good summer with lots of great memories.
I had walks on the beach, kayak trips, and some rides down the river in my skiff. September started out warm, but by the middle of the month, the weather was great and I offer up this album of pictures as proof. I was expecting more great weather on the Crystal Coast.
Then our luck ran out, wet weather descended on us for the last week of September and the first first few days of October. In just a short time we picked up another ten plus inches of rain. When I checked our rain gauge at 5 PM on October 2, our running total from June 1 went up to 37.4 inches. It rained another six tenths of an inch after dark on October 2. Thirty eight inches of rain is a lot of in the space of four months and two days but it could have worse. Areas like Morehead City and points east of us got over 15 inches of rain this last week compared to our six inches.
Our outdoors fun during this last week of September and first week of October has been interrupted by rain and you just have make the best of it. The rain has not been one of those nice summer rainstorms that come at night and leave the morning sand on the beach dimpled and crusty from the moisture. At times it has been rain that keeps you inside and makes you wonder when and if the sun is coming back out. The good news is the sun is back out on the Crystal Coast on Saturday morning, October 3. However, our neighbors in South Carolina are struggling through a historic once in a thousand years rainfall event that is coming on top of a dry summer in the interior of the state.
I often defend rain because I enjoy sitting back on the porch and watching a needed rain. There is nothing like rain water to quench the thirst of all the plants and our area needs rain because Carteret and its neighboring counties are big agricultural areas You can grow corn and soybeans without regular rain. However, I cannot say anything in defense of 38 inches of rain in four months. Only a drought stricken area like California needs that much rain.
Our fall home vegetable crops are having a hard time growing and the farmers are having a hard time harvesting peanuts and corn because the fields are too wet for equipment.
Except for the last couple of days of nearly steady rain, it is still possible to enjoy the beach. I took the post picture between showers at one of the local beaches. I posted several more on my photo stream on Flickr.
While we might complain about rain, we are all very happy that Hurricane Joaquin decided to bypass us. The rain might get us wet but it is nothing like being in a hurricane like Irene. We will dry out from the rain and even from the rain that comes back for Sunday and Monday.
Coastal weather is a great riddle and trying to figure it out can make you scratch your head. Right now I cannot wait until Tuesday of next week which should be mostly sunny after this streak of wet weather. It is time for fall fishing on the coast.
You can find an index of additional posts at this link.
If you enjoying poking around in older material, here is a list of posts that I have resurrected from some of my older sites.
Our most recent email newsletter about our beach area went out Friday, September 4, and can be seen at this link. Our next email newsletter should be out early in October.